Hallo Beauties
Hier wieder die News von MAC.
Diesmal eine Limited Edition, die ab September ausschliesslich online erhältlich sein wird. Text auf englisch, hoffe ist trotzdem i.O. für die Interessierten ;-)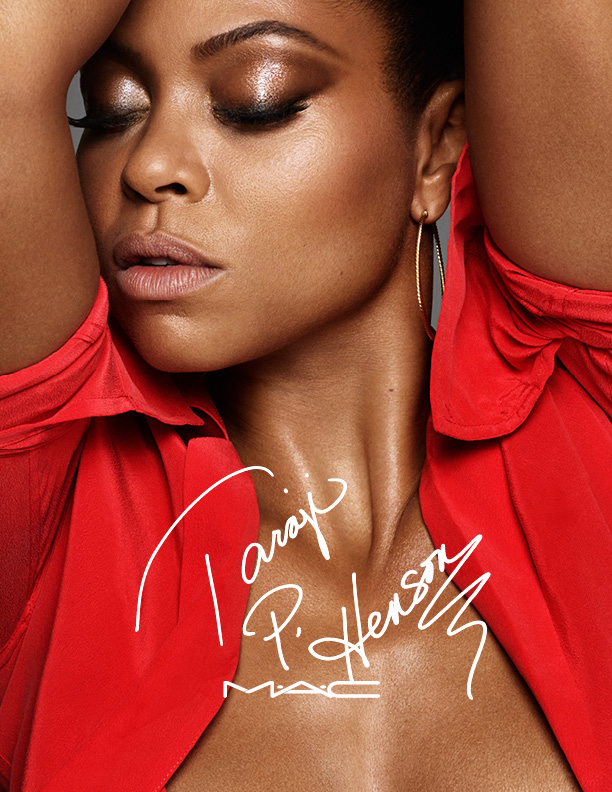 TARAJI P. HENSON HAS WON THE WORLD OVER WITH HER FEARLESS PERFORMANCES, POWERHOUSE CONFIDENCE, AND CHARISMATIC SPARK. FROM HER FLAWLESS SKIN TO THE QUINTESSENTIAL NUDE LIP AND PERFECTLY DEFINED NOIR EYE, HER NAMESAKE M·A·C COLLECTION IS AS FIERCE AS TARAJI HERSELF.
LIPSTICK Strip Me Down deep tone beige (matte) *SRP 28.00 CHF
MINERALIZE SKINFINISH NATURAL Taraji Glow reddish brown *SRP 41.00 CHF
MINERALIZE SKINFINISH Highlight The Truth soft bronze coral with golden shimmer *SRP 41.00 CHF
HAUTE & NAUGHTY TOO BLACK LASH black *SRP 34.00 CHF
PENULTIMATE EYE LINER Rapidblack true black *SRP 28.00 CHF
BRUSH 187 Duo Fibre Face *SRP 67.00 CHF