Hallo ihr Lieben
Ohhhhjeeeee.......... Im ganzen Baby/Weihnacht/Neujahr/wasauchimmer -chaos habe ich total vergessen, euch diesen Nagellack zu zeigen! Okey, keine Ausreden mehr. Ich entschuldige mich einfach, oops! Ich hatte es sogar vorbereitet... deshalb ändere ich nicht viel daran, einfach hier noch meinen Beitrag zu "Monte Carlo", er ist immer noch erhältlich, also here we are!
***** 
Heute sehe ich rot. Ehhh, nein. Ich sehe fast nie rot (bin ein harmonieliebender Mensch). Ich wollte nur mal ein Adrenalin-Start haben!
Ich möchte euch einen Nagellack aus der neuen Limited Edition Photographs by Helmut Newton zeigen und auch ein Paar weitere Infos zu dieser Kollektion mit euch teilen.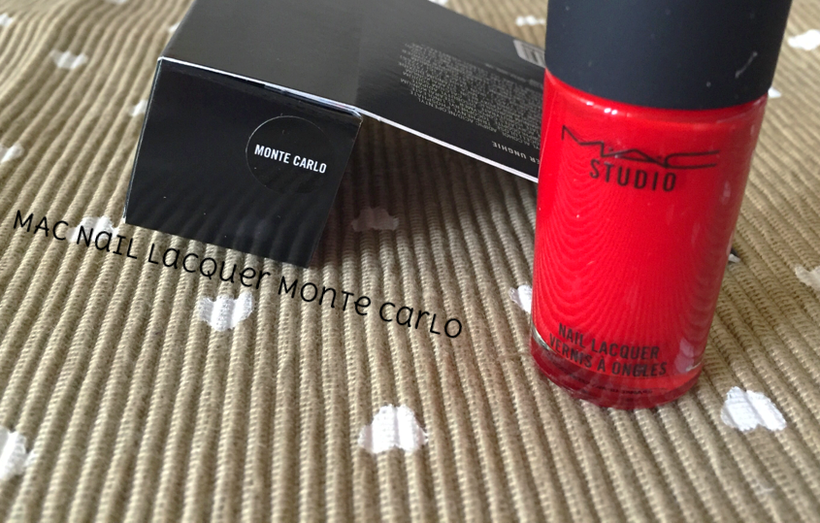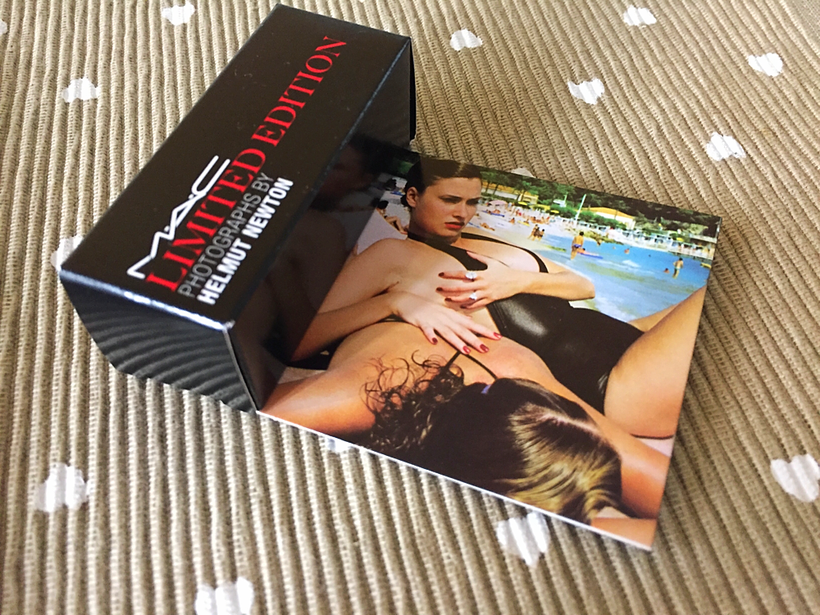 M·A·C LIMITED EDITION CELEBRATES THE EROTICALLY CHARGED AND ELEGANT WORK OF LEGENDARY PHOTOGRAPHER HELMUT NEWTON. A REGULAR CONTRIBUTOR TO VOGUE AND VANITY FAIR, NEWTON IS KNOWN FOR HIS PRECISE, GLAMOROUS AND EMPOWERING PHOTOGRAPHY OF WOMEN.
THIS LIMITED-EDITION COLOUR COLLECTION CAPTURES THE PHOTOGRAPHER'S PROVOCATIVE, EXQUISITE TASTE, DRESSING WINE-STAINED LIPS IN SULTRY ROUGE WHILE DARKENING EYES IN THE BLACK AND WHITE SHADES OF HIS SIGNATURE AESTHETIC. NAILS ARE LACQUERED IN COLOURS INSPIRED BY MONTE CARLO AND BERLIN, TWO OF HIS HOMES. A SELECTION OF NEWTON'S MOST ICONIC PHOTOGRAPHS ADORNS THE BESPOKE PACKAGING – HIS WORK REMAINS AS DISTINCTIVE AND INFLUENTIAL AS EVER.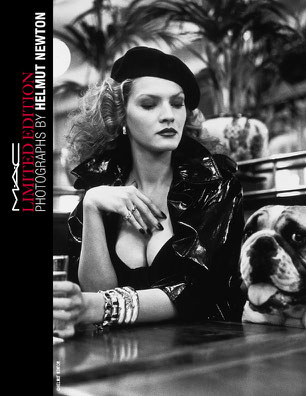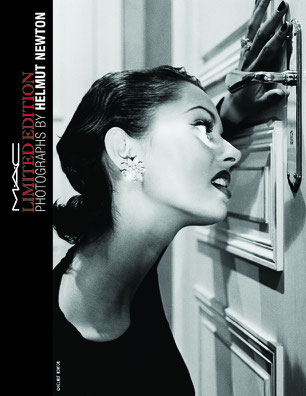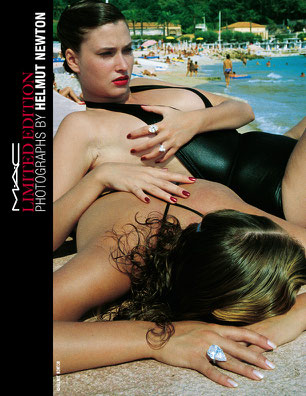 Wunderschöne Bilder, nicht? Ich liebe dieser Retro Style. 
Der Nagellack, den ich euch heute zeigen darf ist Monte Carlo. Ein kräftiges Rot mit Blaustich. Das Finish ist - wie man gut sieht - sehr glänzend. Übrigens hat eine einzige Schicht gereicht, die Farbe ist so kräftig und deckend, da braucht es keine weiteren mehr.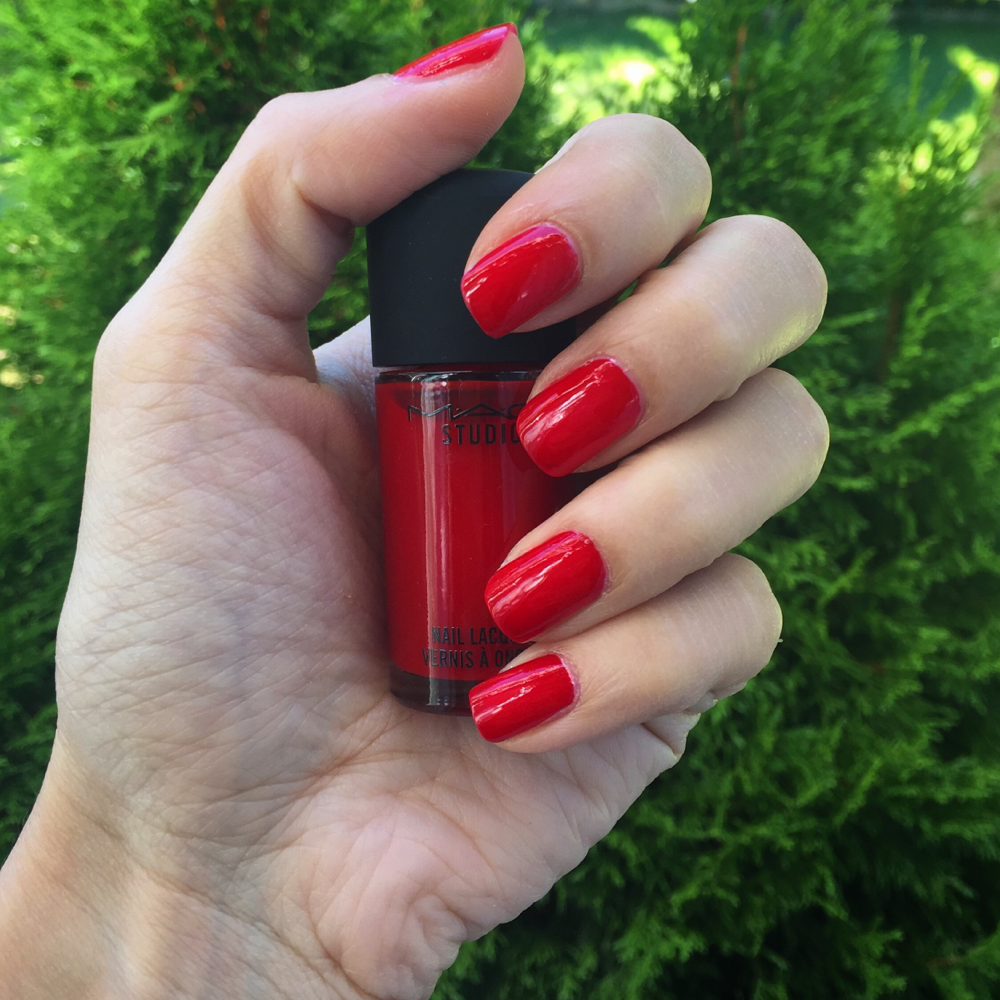 POINT 'N' SHOOT/ EYE SHADOW X 4
Real Fantasy soft eggshell (matte)
Hard Currency grey (matte)
Influential brown (satin)
Point 'N' Shoot black (matte)
*SRP 60.00 CHF
LIQUID EYE LINER
BOOT BLACK BLACK
*SRP 28.00 CHF
UPWARD LASH
UPWARD BLACK BLACK
*SRP 34.00 CHF
RETRO MATTE LIQUID LIPCOLOUR
HIGH HEELS RED 
CHATEAU M DEEP RED WINE
SELF PORTRAIT DARK PLUM
*SRP 32.00 CHF
M·A·C STUDIO NAIL LACQUER
MONTE CARLO RED (CRÈME)
CALL TIME GREY (CRÈME)
BERLIN PURPLE (CRÈME)
*SRP 18.00 CHF
Diese sehr feminine Kollektion ist ab Oktober 2016 erhältlich (Jelmoli, MAC Stores und online).
********
Und da bin ich wieder. Excusé nochmals fürs Liegenbleiben dieses Beitrages. Aber lieber später als nie, oder? Verzeiht ihr mir? Und wie gesagt, die Kollektion ist online immer noch erhältlich :) Danke nochmals an MAC, dass ich testen durfte!
Byeeeebyeeee
Vali